Complete at home? Easy to get thin? Beware of weight loss ads for online medical beauty services! In some cases, self-injection of diabetes medication for slimming
Local consumer affairs centers across Japan have received an increasing number of inquiries and complaints about online medical beauty services. It has been reported that the services including first medical examination, pharmaceutical prescribing and follow-up medical examination are offered online. Some of the businesses advise consumers to inject GLP-1 receptor agonist, which has been approved as medication for type 2 diabetes, for the purpose of weight loss.
Several types of problems have been informed: problems about online ads and explanation, troubles over cancellation and refund, problems related to prescribing or managing medication (e.g. "Medication which needs to be refrigerated was delivered to me at ambient temperatures from overseas."), inadequate response to adverse effects (e.g. "I developed side effects and consulted the clinic, but the doctor did not treat the symptoms.").
Process of online medical examination and slimming treatment
1. Find a website of medical beauty clinic and reserve counseling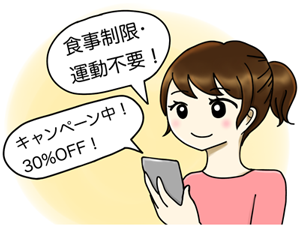 2. After receiving medical examination and explanation on treatment, sign up for the service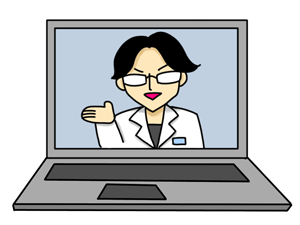 3. At a later date, medication and tools are delivered to the consumer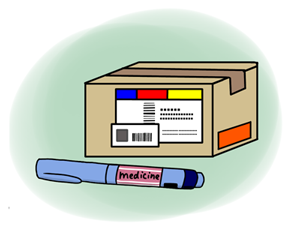 4. Self-injection of medication
Sampling of inquiries and complaints
Advisor just instructed how to do self-injection and explained the dosage of medication. When developing adverse effects, doctor did not treat the symptoms.
When searching the Internet, I found a clinic offering online weight loss treatment. I was attracted by the advertising phrase "No need to diet or exercise". The website also mentioned "We provide medical examination wherever you are," "Zero travel time and Zero waiting time," and "You can consult doctor promptly via online chat." Then, I downloaded an app for online medical examination and reserved a free counseling. On the appointment day, a person claiming to be an advisor contacted me through video call. Due to bad reception, the advisor stopped using video call and communicated with me via telephone instead. The advisor said, "In the treatment, you need to inject medication by yourself. Side effects rarely occur. Even if you develop side effects, the symptoms will disappear within a few days." The advisor explained the treatment course, the price, and how to do self-injection. I also talked with a doctor. The doctor did not examine me and just asked whether or not I would receive the treatment. I remitted the cost of treatment 500,000 yen to a specified bank account. A few days later, a syringe and supplements were delivered to me from the clinic. Medication was supposed to be delivered refrigerated from abroad. At a later date, however, medication was delivered to me at ambient temperatures. After self-injection of the medication, I developed adverse effects and felt sick. When I consulted the clinic, the advisor just explained the dosage of medication and the doctor did not give me any advice. I felt no effect of the slimming treatment, so I want to cancel the contract and to get a refund.
Other cases:
The clinic didn't explain that the medication was for diabetes and would be personally imported from abroad and that there was a risk of developing serious adverse effects.
Being told that there was no need to diet, I continued the self-injection treatment. However, the skin of the injected surface became reddish. I feel no effect of the slimming treatment.
I received counseling through social media. I felt uneasy and applied for cancellation. However, the clinic told me that it was not possible to cancel the contract.
Problems
Prohibited ad expressions on websites of some clinics
Insufficient explanation on medication, poor medical interview
Insufficient explanation on the usage of medication, inadequate management of medicine
Lack of doctor's attention in case of adverse effects
Unaccepted cancellation request, no refund for undelivered medication
Advice for consumers
GLP-1 receptor agonist, which is diabetes medication, has not been approved safe and effective when used for the purpose of weight loss.
When using medical beauty services, don't take advertising at face value. Think twice before signing up.
Confirm available service when developing adverse effects. If you are not satisfied with it, do not sign up on the spot.
In case of trouble, consult your local consumer affairs center. When you develop any adverse effect, get immediate medical attention.